How do you know if you're completing the assignment God has given you in this season?
Focusing on too many goals and dreams will leave us depleted and defeated. But working toward one right goal, with the right tools to make it happen, will help us become empowered to keep going.
This challenging, five-session course is here to help you discover and fulfill your One Thing!
In this course you will walk through 5 Habits of a Woman Who Doesn't Quit and discover methods and motivation to ...
-Find a clear focus for the season of life you are currently in.
-See the important life-shaping moments you've already experienced and uncover what you're working toward.
-Stop being busy and become effective by discovering the best use of just 21 minutes a day.
Life mapping, assessments, journaling, reflective questions, challenges … and so much more!
Have questions? Email us: [email protected]
Watch the intro session, How To Discover Your One Thing, FREE here.
Your Instructor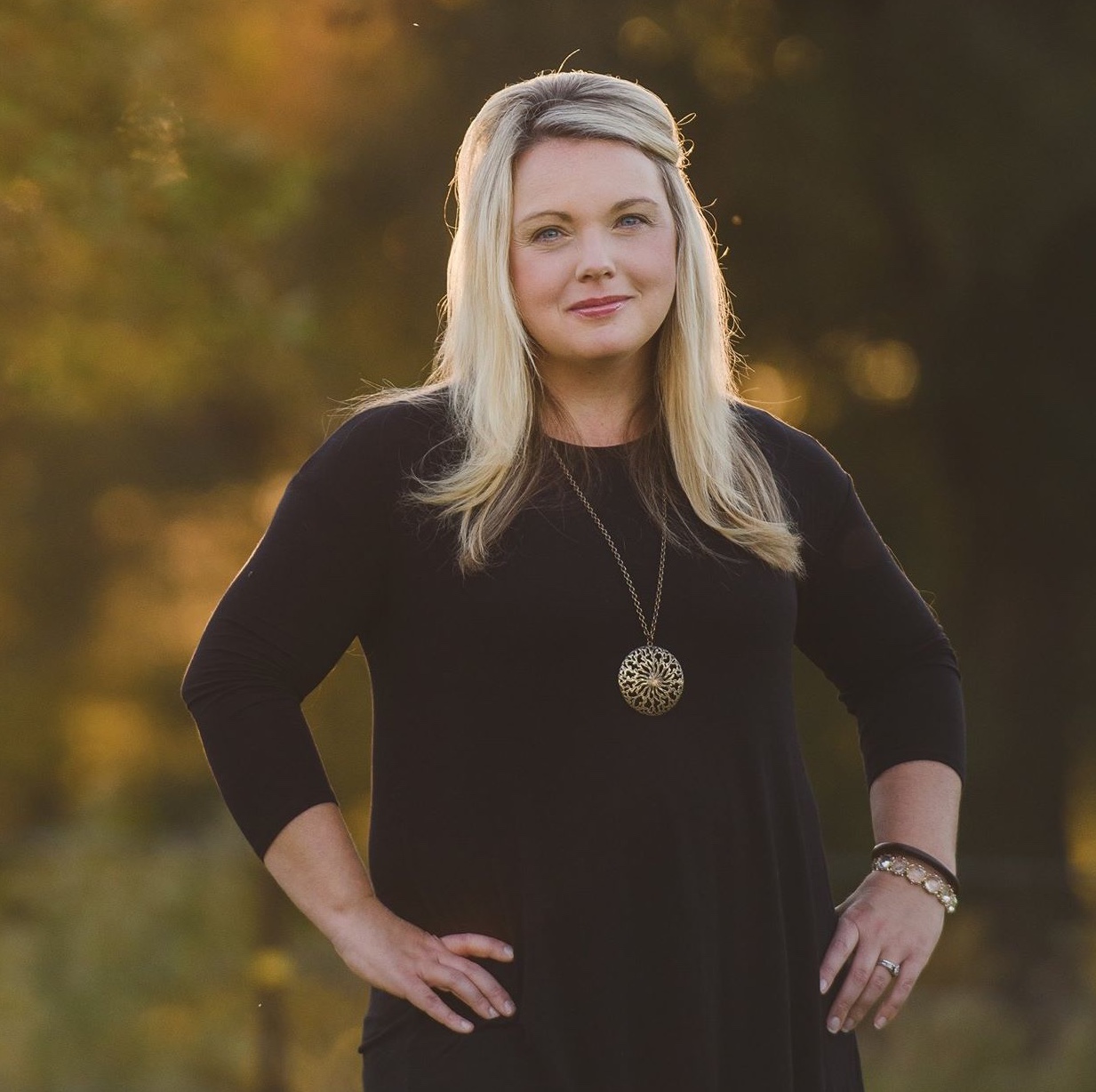 Nicki Koziarz is a Proverbs 31 Ministries speaker and best-selling author of the book and Lifeway Bible study 5 Habits of a Woman Who Doesn't Quit. She is wife to Kris, mom to three girls, Taylor, Hope and Kennedy and one slightly famous pug, Herman. Her family lives just outside Charlotte, NC where they own a farm affectionately called, The Fixer Upper Farm.
Course Curriculum
My One Thing
Available in days
days after you enroll
Frequently Asked Questions
How much is the course?
$20. You are able to use the course as many times as you'd like. The My One Thing coursework contains video teachings, a workbook filled with tons of resources, reflective questions, challenges, and assignments to complete.
Do I need the 5 Habits of a Woman Who Doesn't Quit book to participate?
Yes! This course is designed to coincide with my book, 5 Habits of a Woman Who Doesn't Quit. You will be lost and frustrated without it. You can also purchase the paperback at a discounted rate from Proverbs 31 Ministries or your favorite retailer!
When does the course begin?
The course begins whenever you are ready! Once you sign up and your registration is confirmed you'll be emailed the workbook within a few minutes and the videos will become available for you!!!
What if I don't know what my One Thing is?
We've got you covered! Scroll up to watch the introduction session for FREE where Nicki unpacks how to figure out what your One Thing is.
How many weeks is the course?
This is a work-at-your-own-pace course. We suggest taking five weeks to work through the sessions and assignments, but you can go slower or faster depending on what your schedule allows.
Do I have to have the Bible study to participate?
No! But we do recommend purchasing the study, A Woman Who Doesn't Quit, if you would like to work through a deeper teaching on the book of Ruth while completing the course, or afterward. Scroll down to the link below to purchase the book and Bible study together from Proverbs 31 Ministries!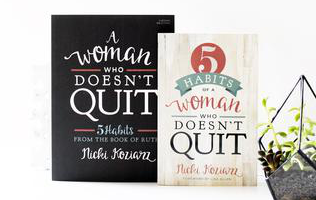 You can purchase the 5 Habits bundle at a discounted rate
through Proverbs 31 Ministries by clicking here!